Design and Engineering with You in Mind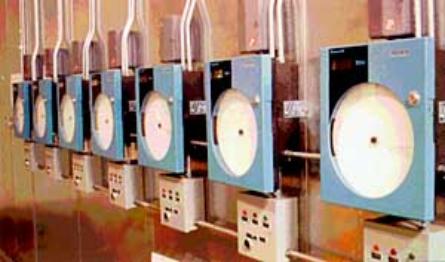 Our senior members have worked together for over 49 years, on projects throughout North America and around the world. With this depth of experience, we will help you cut through the maze of design and engineering options. The combined knowledge of our in-house design and engineering staff enables us to develop the right design for your specific cold storage application.
Our promise: to design and engineer a controlled environment facility that will meet your needs, now and in the future. Drawing on over 1,000 successfully completed projects, we will tailor a design to meet all your needs. While we will certainly take your budget into account, we will also factor in such concerns as energy efficiency, durability, safety and aesthetics. We will take the time to ask the right questions about your needs and develop a solution. You will be kept informed during the design phase and consulted throughout. We consider this phase critical to the success of any cold storage project. Unfortunately, in our many years of experience we have seen many poorly designed cold storage facilities. Many of their shortcomings could have been prevented if greater attention had been paid to their design. Design drawings are generated quickly using the latest in CAD technology. Revisions and modifications can be made in minutes. Various options can be clearly illustrated to help you make the right decisions. We will take into account such factors as storage capacity, product flow and building department requirements.
We are not "married" to any specific manufacturer or supplier. This gives us the flexibility to select the best materials and products to suit your specific needs. Every project is different, every situation unique and the state-of-the-art is constantly changing. Although our design and engineering staff has many years of experience, they stay informed of all changes and advancements in the industry.
Our engineers use proprietary software to determine your refrigeration needs. We will analyze your product load, geographic location and facility usage. Our many years of experience will help us engineer a system specific to your product. "Produce" requires a different approach from "Pharmaceuticals" or "Poultry." We will propose the right equipment to do the job, no more and no less.